Feature-Rich Diagrams
Structur gives a brand-new dimension to your data by exposing relationships and relative ranks with diagrams like org charts effortlessly.
Show, create and edit records
Easy build complex structures of related data at a glance. Instead of the traditional navigation through multiple pages and related lists - view, edit and create records in a single Structur diagram.
Compatible with any data model
Structur works with both standard and custom objects whether it comes from Sales Cloud®, Service Cloud®, solutions like Field Service or CPQ, managed packages or your own customization.
A responsive Lightning component
Structur can be added on any record page from the Lightning App Builder. It's also compatible with Salesforce Mobile App.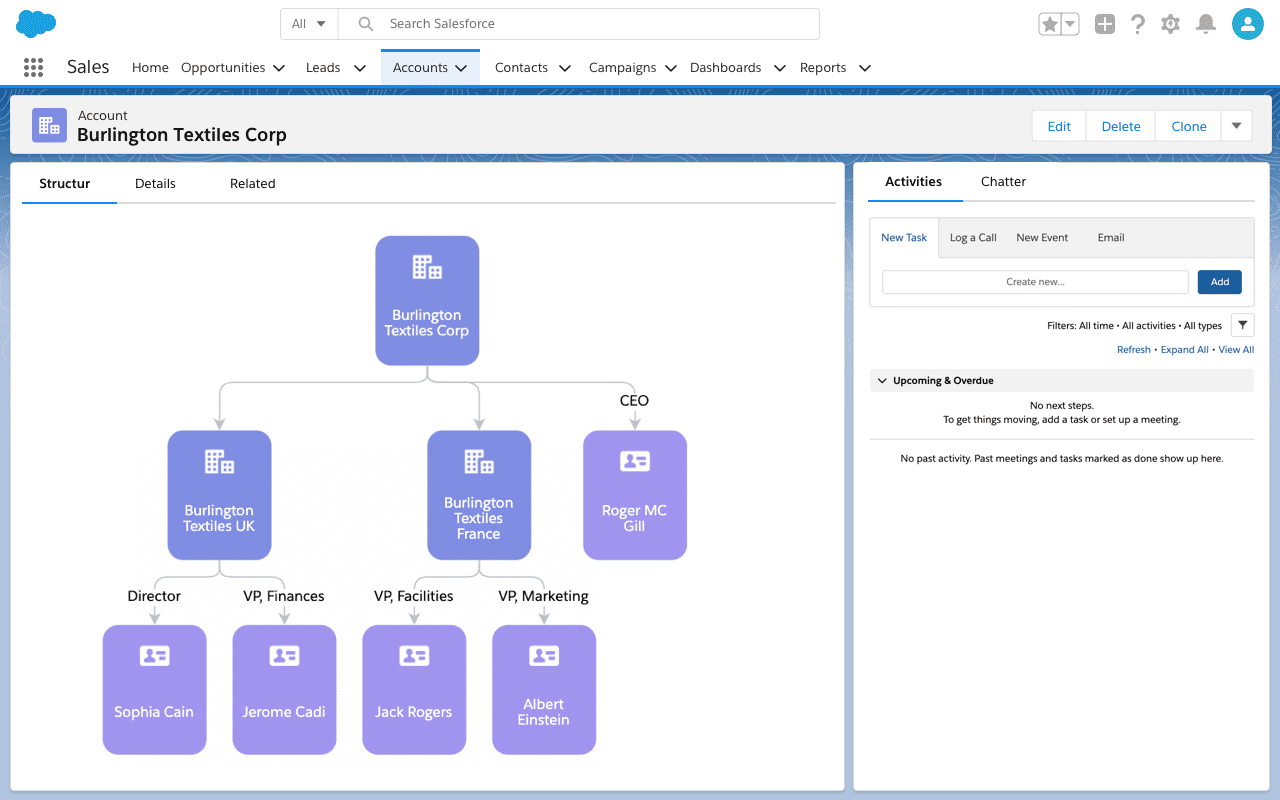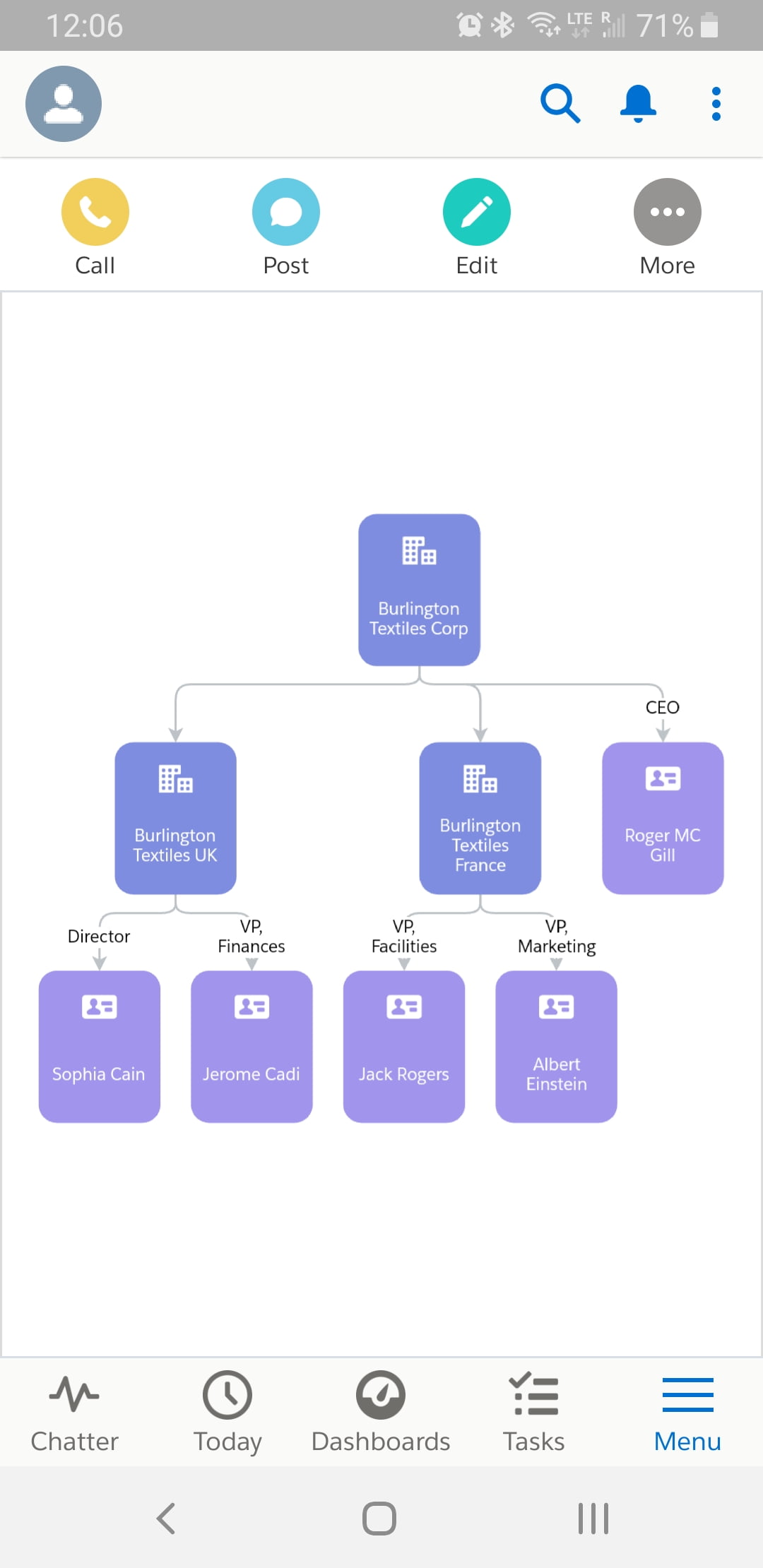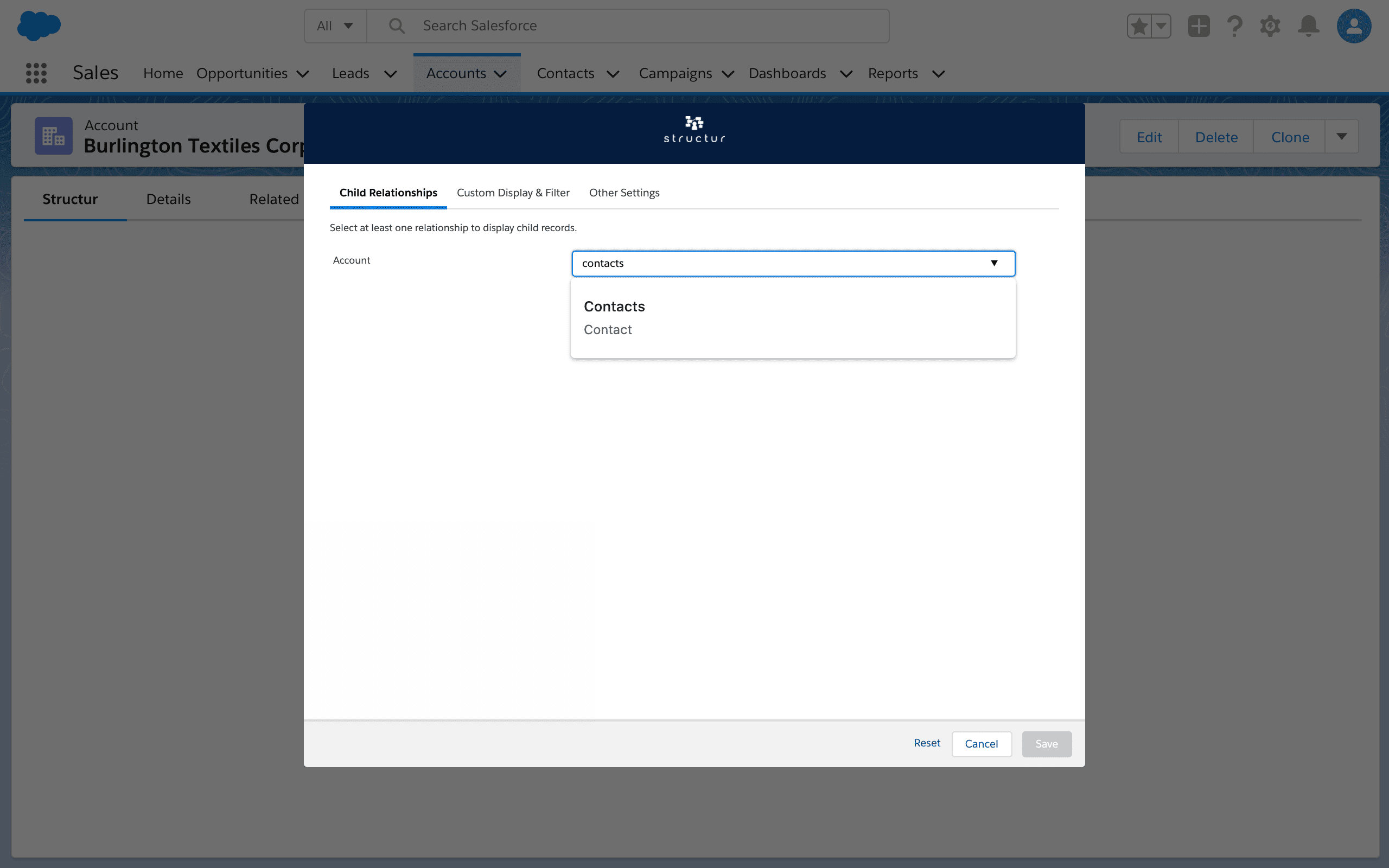 Selecting relationships and filtering records
Structur guides admins in selecting the relationships and filtering the records to display
Customizing labels and icons
Admins can choose to keep standard Salesforce themes or replace them by custom labels and icons. For example, pictures for contacts, logos for companies, icons depending on case status, opportunity amounts on connection lines...
Many other options
Customize your layout with other useful options like read-only, layout direction, hiding top parent record and relationship cells...
Built on the Salesforce platform™
Structur guarantees full compatibility with Lightning Experience and Lightning Design System.
No code needed
Just a few point and click is required to get amazing diagrams thanks to the intuitive settings panel
Support & templates
Visit our Support website to find the installation guide, templates to import, release updates and other useful information
Simple, transparent pricing
Limited
For limited usage
Up to 3 configurations

Standard and custom objects
Start your 14-day trial
Business
Customize your diagrams with premium options
£18
/ user / mo
(or £75 / 5 users / mo)
Up to 5 configurations

Standard and custom objects

Replace default labels

Use custom icons or pictures

Filter records
Start your 14-day trial
Enterprise
Unlimited configurations
Unlimited configurations

Standard and custom objects

Replace default labels

Use custom icons or pictures

Filter records
Contact Sales
Who we are
Highly experienced consultants, architect and developers on the Salesforce platform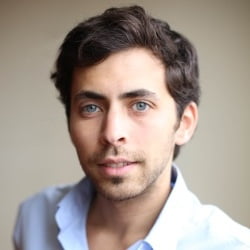 Lucas Ennouchi
Founder
Salesforce Application and System Architect.
Worked with more than 50 Salesforce customers from various industries in the past 10 years.
Started to develop Structur from his experience with Salesforce users.